There are three subjects that passionate me : Women, Cartoons and ...Cooking!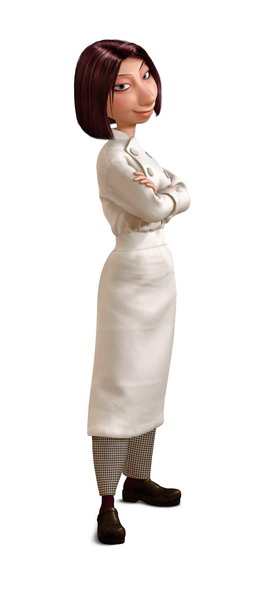 I love comics, cartoons characters and animated movies (here more on Pixar, Disney, The Incredibles, the use of figurines in learning and coaching, Ratatouille, and many more to come!)
Now I am starting another series on Presentations Recipes From The Around The World  (first with Roman Cooking, Presentation a la Cicero!)

Thanks to Lisa Braithwaite 's initiative to create a Ning group: Speak Schmeak, on Making Presentations Fun, we had a virtual brainstorming discussion about Food and Presentation, triggered by my Story of M&Ms...
Here's what Steve Cherches shared:
"I once opened a presentation skills class by saying (with spatula in hand)

"They say that giving a great presentation is like cooking a great meal."

Then I asked them as a group to come up with 20 ways that presenting is like cooking a great meal. This lead to a 45 minute discussion touching on most of the things we were going to cover throughout the two day class. It opened up one of the best discussions I've ever had in a class.

Maybe you could have participants put together their own cooking show to develop their presentation skills. They can even have a Top Chef competition. Sounds like a fun way to get people going."
I love this idea! Organizing a Top Chef competition to teach people presentation skills!
What do you think about that?
...I already have some ideas about where it would take place, in my home town Lyon, The Capital of Gastronomy.
As you may have guessed, the idea would be to promote Women Chefs, as well as men, since women are missing leadership positions not only as CEO's, but as Restaurant Chefs and conductors.
Next two posts :
Cooking Recipe: Presentation "à la Ciceron"
Women Chefs: Cherchez La Femme!